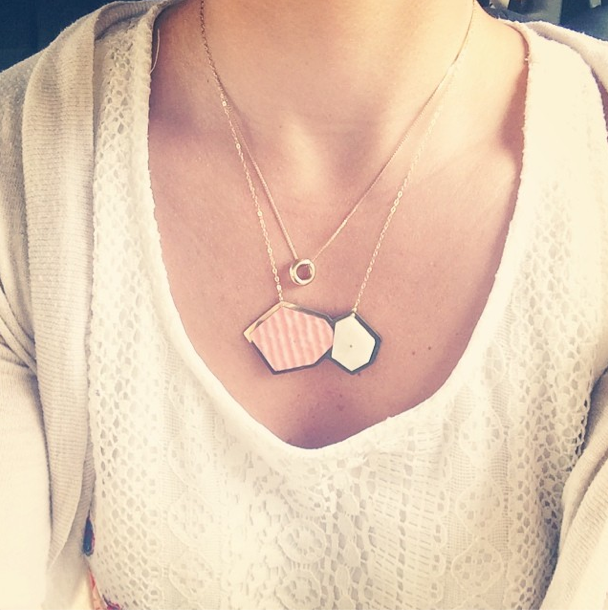 Brock
Hand-cut and riveted laminate sample + rescued aluminum necklace with sterling silver chain and clasp.

All jewelry is made to order by hand in our studio. Due to the unique nature of our pieces there may be a slight difference than the item pictured.

When ordering, please specify the laminate color of your choice in your order.